The Enterprise File Sharing and Sync trend
Going by recent trends in the EFSS (Enterprise File Sharing and Sync) ecosystem, it would be safe to conclude that technologies are evolving and getting complex. There are now many vendors with multiple offerings. While some have specialized in certain processes, and others come with multi-layered features, only a handful is flexible enough to cater to almost any business model.
Consequently, that explains why most organizations are now relying on multiple services from separate vendors. As per recent estimates, India's usage of different cloud services is expanding rapidly as well.
A poor EFSS Solution could set you back. However, a perfectly suitable one will substantially boost your operations. And we know what this means in the enterprise world, right?
So, to help you in the selection process, here are 10 factors you should prioritize on when selecting:

Factors in selecting an Enterprise File Sharing and Sync solution for your organization
1. Delivery Model Flexibility
Functionality flexibility is undoubtedly one of the main reasons why organizations are shifting to Enterprise File Sharing and Sync solution. Hence, it makes no sense going for a service wherein you cannot easily upscale and downscale.
Review your organizations projected growth, and extrapolate it to include computer resources. Subsequently, compare this with different services. After comparing, focus on solutions that can effortlessly adapt to changing needs in real time.
2. Certifications and Standards
EFSS solutions that adhere to recognized quality and standard guidelines demonstrate a distinct compliance with industry best practices. This is one of the most reliable ways to identify the safest bets you can proceed with.
For example, if you're particularly concerned about security, you might want to check out providers accredited with renowned certifications like ISO 27001.
3. Pricing Structure & ROI
It is necessary that in India, one drives IT investments including EFSS investments based on good ROI.
For an industry that is exponentially growing, you'd expect competition to regulate the pricing of EFSS. However, surprisingly, many providers are still way off the mark. Compare different services and proceed with the one that has a reasonable price. Ensure you derive the costs only from specific features you leverage.
Remember that reasonable pricing doesn't necessarily mean cheap. While comparing prices,
C

ompare the cost of the license (yearly or perpetual).

Include important add-ons that have a separate price.

If evaluating on-premise versions include your data center and related costs.

Identify the calculation of the number of users – i.e. month-end, minimum per month etc.

If you work with lot of vendors and partners, consider how these external users will be able to access files and the costs for the same.

Include intangibles like Security, Performance and Scalability.

Finally, look at vendor reliability by looking at their Existing customers, references and reviews.  

4. Security
Cloud security retains the number one position as concern for CIOs, despite upcoming revolutionary security features.
To guarantee the safety of your organization's data, choose a service that extends past the standard server encryption and point-to-point SSL encryption.
Military grade double factor encryption, for instance, would be excellently suitable for sensitive data. Health, Medical or Financial data would also need special considerations in Storage (Geography), Sharing (Rule-based, Time-based), Transmission and Encryption (In-storage and In-Transit).
5. Performance and Reliability
For a service that the entire organization will run on, you definitely cannot afford to compromise on performance and reliability. Review providers' SLAs for the last 6-12 months. And since downtime affects even the industry leaders, the subsequent reactionary measures should also count.
Proceed only with a service provider who has implemented and adequately documented proven disaster management measures.
6. Vendor Lock-In, Migration Support and Exit Planning
How well does the EFSS suit your current processes? How easy is it to transfer files and integrate it into your organization?
Even when the EFSS offers adequate migration support, you should additionally factor in vendor lock-in and exit planning. Consequently, you'll be able to eliminate services that could prove to be problematic in case you may prefer to switch to a competitor solution in the future.
7. Automation

Automating mundane and routine tasks substantially minimizes manual intervention, which ultimately boosts system and overall enterprise efficiency. It is thereby advisable to not only review EFSS according to the functions that one can automate, but also the flexibility of the entire automation process.
An ideal service should allow automation adjustments in line with your specific system architecture.
8. Server Location
Each country has its own set of legislation on data governance. In India, the Government, under section 69 of the IT Act, 'can intercept, monitor or decrypt or cause to be intercepted, monitored or decrypted, any information generated, transmitted, received or stored in any computer resource if it is considered important to national interest.'
In addition to ensuring that a service provider is transparent enough to disclose server location, choose an EFSS whose servers are governed by laws that wouldn't be detrimental to your organization.
9. Simplicity
The concept of cloud and EFSS is fairly complicated. However, that shouldn't be translated to basic simple service functionalities. Although it is holistic with a range of features, a good EFSS service should come with a simple interface. As a result, an average employee should figure out the service within minutes.
Furthermore the CIO should also be able to adequately comprehend the entire architecture and integration process. This this doesn't just minimize training cost, but also eases adoption and reduces the chances of problems in the future.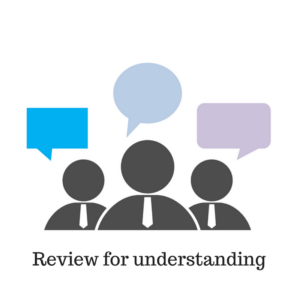 10. Data Control

At first, this may seem obvious, however keenly reviewing SLAs is necessary. Reviewing SLAs from numerous SPs might thereby reveal some shocking details on data control. Some of them do not explicitly grant exclusive data control rights. For instance, some EFSS servers may retain your data after deleting and migrating to a computer service.
Therefore, understanding how the management of your data and correspondence to user rights is done, is critically important.
The most suitable solution, of course, should be one that completely respects data privacy by granting you full data control privileges.
Conclusion
Using these evaluation factors, a good place to start would be FileCloud – A Word-class EFSS solution that is being used by 3000+ enterprises across the world. Bestir Software services has partnered with FileCloud to promote it among Indian enterprises. 
Contact us for  any clarifications about  EFSS tools in India or for a free demo.
Editor for BestiTech Software Services Ltd