Salesforce.com CRM Solution for Indian Freight Forwarding Companies
Freight forwarding is the driver of any economy and is fast-growing area of logistics in India. Freight forwarding manages the coordination and shipment of goods from one place to another via single or multiple carriers via air, marine, rail or highway.
Problems
Indian Freight Forwarding companies are facing rapid growth and changes. Their usually busy sales team is flooded with more enquiries. As each lead involves team coordination, many leads get dropped due to lack of time and process resulting in loss of Revenue and Customer satisfaction.
Companies currently tracking their leads manually or using Excel understand the issues and are on the lookout for Sales CRM systems to streamline their processes. They are unable to track the activities of Sales team and Customer order histories, resulting in loss of business.
Main pain points in Sales cycle
No single way to track Sales Status or effectivity
Lack of management visibility into Sales/Opportunity sizes and sales team effectivity
Loss of business due to time lost in Enquiry process
Lack of systems to enable team coordination
Loss of business due to key opportunities not highlighted .
Solution
The Sales Management System for Indian Freight Forwarders from Bestir Software, is built upon World class technology with Indianized solutions.
The system utilizes Salesforce.com – the #1 Cloud based CRM and build a customized solution to suit any business size and budget.
Our solution provides
One system to enable team coordination
Improve the sales conversion rate.
Lead collection, enquiry management in one single system
Management visibility at any minute – 24 * 7
Highlight key Enquiries to ensure business benefits
Automate the Sales process form Lead – Enquiry – Quote – Order.
A typical sales flow for an Indian Freight forwarder in the Sales Management system will be:
Capture Leads from various sources in one single system.
Qualify the leads based on Information collection and Sales person visits.
Capture customer visit and follow-up details
Generate an enquiry with the customer requirements of Freight, Origin and Destination details.
Capture "Buy" and "Sell" rates for each Freight, carrier, Origin & Destination from the pricing team.
Capture any additional origin and destination charges
Create a quote with the Sell rates and generate a PDF
Send the Quote PDF to Customer through the system.
Handle quote negotiations and create versions of quote.
Create an order once Customer approves.
Enquiry Page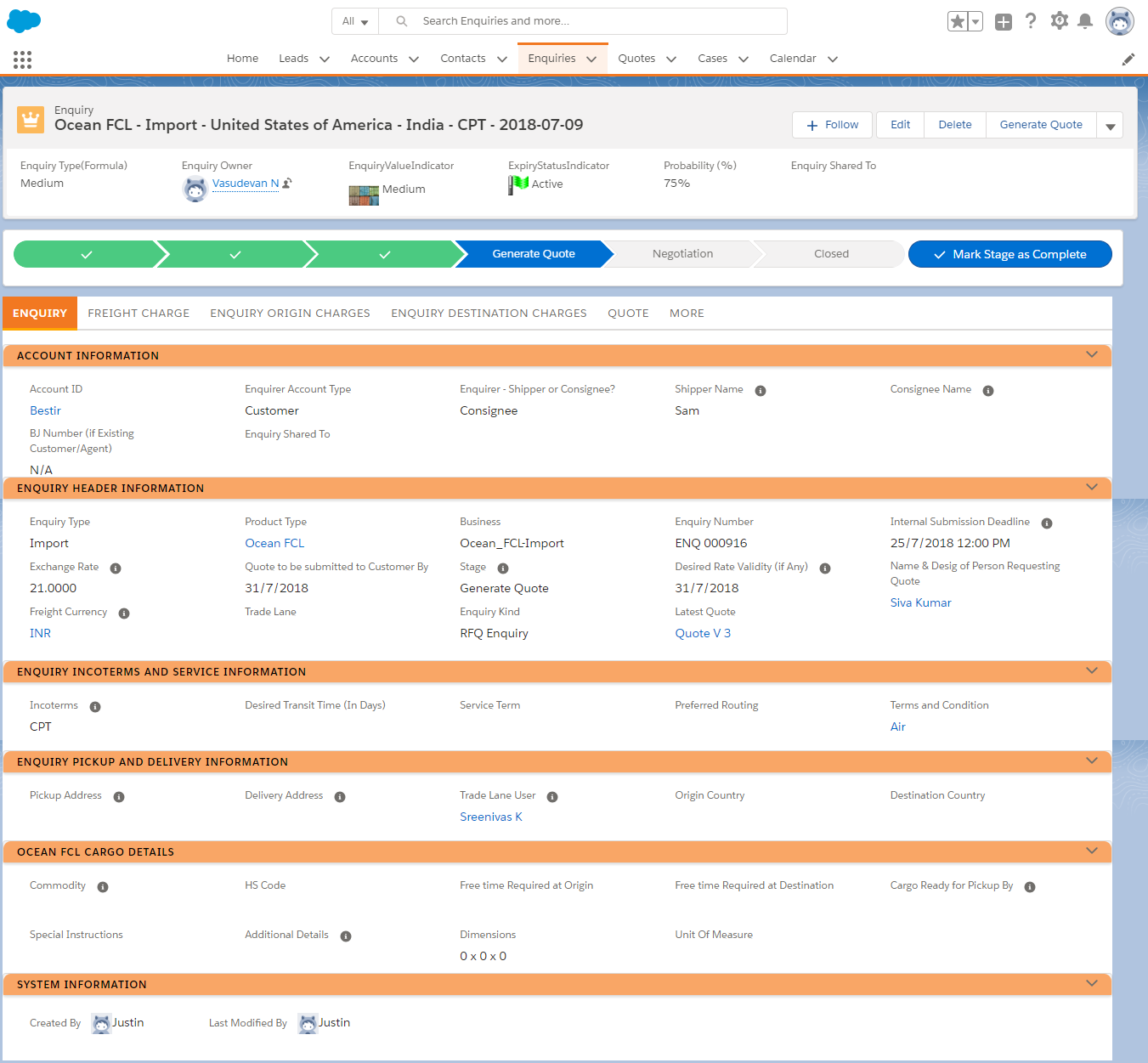 Freight Charge Page

Start at an optimum price point
Salesforce CRM provides multiple editions with different price points to enable customers to purchase based on their business needs.
Bestir Software services can build a solution for you on Professional edition or above.
Upgrade in stages (Staggering investment of Time and Money)
Customers have purchased our solution in Stages.
We can start with a minimum investment of time and Money. This will involving building a base system to streamline the sales process with minimum investment.
As the team gets used to the system, many features can be added and also Salesforce editions can be upgraded if required to take advantage of the flexibility in the Enterprise edition or above.
Rapid ROI - within few months
We are confident that our Solution will provide a Rapid ROI for you – i.e. in a few months. We would be glad to discuss and explain the details to you.
Generates returns and funds itself for future improvements/upgrades
Due to the Rapid ROI, The Sales Management system from Bestir will fund itself and also its future improvements and Upgrades.
Contact Us to initiate a discussion on how we have helped Indian Freight forwarding companies and how we can help you.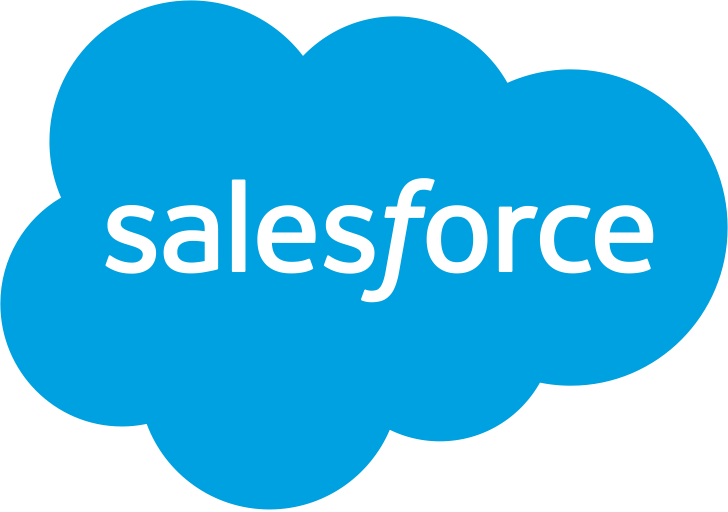 Salesforce CRM is helping customers to achieve:
25% increase in Pipeline
36% increase in Sales Productivity
26% increase in Sales Win Rate
45% increase in Forecast Accuracy
30% increase in Revenue