FileCloud is world's fastest growing Enterprise File Share and sync (EFSS) solution. We provide a fast, secure, reliable and proven solution with unique features for Enterprises.
1M+

Users

3000+

Enterprises

100+

Resellers

90+

Countries
On-premise Private EFSS system:

File Cloud enables Enterprises to setup Private sharing and sync solution integrated with your existing IT infrastructure and Storage (e.g. NTFS file system, Active directory, LDAP etc).

Hosted EFSS system:

We will host your files in a world class infrastructure in the region of your choice. No Installation. No Maintenance. We take care of all the technical details. We offer better options than other providers and a 5X ROI.
FileCloud- The Online File Storage For Businesses
Enterprises prefer an Online File Storage for storing their data on a cloud and accessing it via the Internet. The reason being, it is cost effective. As in, you pay for what you use and you do not have to invest in servers, a data centre space and its maintenance, etc.
However, the concern of many regarding file storage is this: is it secure? As a business, we always question the security of the software that will handle your important data and documents. You would want complete control over what you use, whom you share with for good results.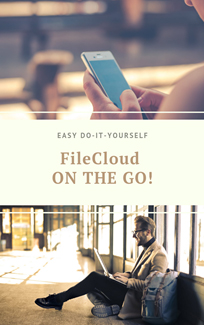 This is where FileCloud, a secure File Storage and Sharing solution comes into play. FileCloud offers complete control over your files and thereby top security. You can share, upload and download confidential data with 100% assurance of security.
Furthermore, there is good mobility enabled for those who have to work on the go. You can access your files from anywhere and anytime as well. You can even upload and edit documents as and when you want.
Also, these features do not mean that it

is harder for you to use FileCloud. Rather FileCloud is an easy-to-use File Sharing software for businesses. FileCloud enables you to share data with just one click. Uploading documents to secure file storage is super easy and can be done in multiple ways.
FileCloud's powerful Admin features also make it relatively easy to manage millions of files. The Admin can apply global policies to enhance security, customize policies, as well as create custom workflows and audit the accounts easily.
FileCloud's Cloud File Storage for Business Features, Large and Small alike

Many enterprises need to require a Cloud file storage that is a mature suite with enterprise-grade features and offers business benefits, stretching across workflow automation, compliance and security, and sharing and collaboration. The key requirement is for efficient collaboration for your internal and external team. FileCloud meets your concern and provides features to enable secure file transfer for your organization.
FileCloud enables secure access to your remote files from a variety of devices including mobile devices. This certainly meets the collaboration efficiency your enterprise requires. FileCloud also supports large file sharing without limits.
Moreover, you do not need to be worried about consuming local storage at all. FileCloud helps you mount remote files as local files. Files are downloaded when they are accessed and edited. Consumers can access all their remote files without using a lot of local memory.
FileCloud enables Partners such as MSPs and VARs, to build white labeled file share, sync and mobile access solution.
All such benefits are offered by FileCloud at an affordable price in comparison to other formidable players like Dropbox, Box and Egnyt, thereby, providing your business with a lot of savings and high ROI.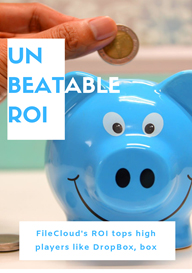 FileCloud- A Safe and Secure Cloud Storage

With its user-centric approach, FileCloud is able to gain the trust of its user community in becoming one of the most secure cloud storage service provider.
FileCloud comes integrated with the latest security features and is constantly being updated and upgraded.
With FileCloud, files can be securely transferred to employees, partners and clients. Users can decide which files need to be shared publicly and which needs to be protected. The users are given flexibility about whom (share secure links), what (pick specific files or folders), how long (set expiry limits) & how secure (passwords).
FileCloud's 100% Assurance of Secure File Transfer!

For Enterprises such as yours, it is critical to have Secure File Transfer. It is not just ensuring encryption of transferred data but also data at rest. For these reasons, IT teams require the power, flexibility and security FileCloud has to offer.
The Secured file transfer offered by FileCloud thereby ensures a complete file sharing solution for businesses, be it a large enterprise like a hospital or small firms. FileCloud ensures top-notch secure file sharing for all businesses alike.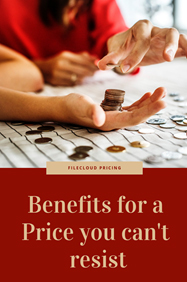 In addition, we cannot overlook the fact that our own people may commit a mistake sometimes. For example, they may transfer the file to the wrong location or delete folders without realizing it. These incidents can happen, but FileCloud readily deals with such instances. FileCloud provides versioning, backup features at complete control of the admin.
These ensure the risk of error is minimized and business-as-usual is achieved quickly. progress are made in ensuring security.