Anand Subramanian
Co-Founder and Director
With 20 years of overall software development experience primarily in Enterprise software area and 10+ years of leading and growing Bestir, Anand drives the Business Development in Bestir.
Prior to Bestir, Anand worked in building and implementing Enterprise Software in top companies including Oracle and with various clients like Cisco, Bell Atlantic, Apple, GE-Alsthom, Clarify etc.
Anand believes Relationships are the foundation to business success and is in the forefront of Managing Relationships with clients and Partners.
Anand also helps bring the Client's objectives and needs to the team to motivate them towards the big picture and is always ready to get hands-on in challenging situations to help get the job done for the Client.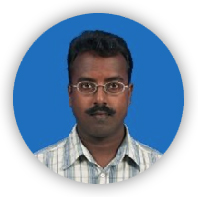 Rajamani Gopalakrishnan
Co-Founder and Director
With 20 years of international software services experience Managing and Delivering projects in Asia Pacific, Europe and U.S., with leading Consulting companies like Tata Consultancy Services, Raja is the Director of Delivery in Bestir.
Raja is a big believer in systems and processes, so much that in his belief world is made of 5 elements – Plans, Processes, Systems, Quality and Deliverables.
Raja's emphasis on Quality and motto of "Committed and consistent Delivery" has energized Bestir to work in a different league compared to similar and even bigger sized companies anywhere in the world.
Training and motivating the team is the other area that is close to his heart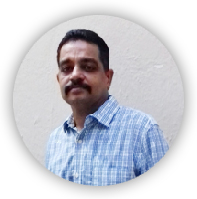 Ramesh Gopalakrishnan
Delivery Head
Rich Experience of 25+ years across many domains and Technologies, Experience with large multinational companies such as Tata Consultancy Services and Sopra Steria, Managing projects in U.S., Europe and India for Clients across continents, Ramesh brings a Strong Strategic and managerial skillset to Bestir. His process and systems oriented approach provides a scalable platform for the teams.
As Delivery Head, Ramesh is in charge of Account management and oversees all aspects to ensure the success in the Client's engagement with Bestir.
Ramesh's 'cool' and 'reachable' presence gives a sense of trust and comfort to clients. With Great sense of humor, Ramesh handles tough situations with ease and maintains great rapport with the team as well as clients.
Ramesh is a specialist in IT Audits and MIS frameworks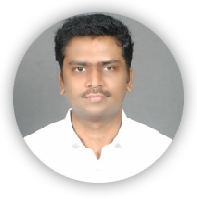 Mayilsamy Murugesan
Project Manager, Dotnet and MEAN Delivery Head
With 10 years in Bestir and having successfully delivered more than 75 projects across varied technologies, geographies and engagement models, Mayil embodies the Bestir culture and Spirit of "Customer's success is our Success". There are Customers who warn Bestir management to take good care of Mayil.
With involvement in many products that Bestir has delivered for Clients, Mayil is well versed in Product development, Product re-engineering, and has a strong hold on outsourced product development etc.
Mayil is a Masters in IT and an expert in Microsoft technologies. Mayil is a guide/mentor to the bulk of the team in Bestir, teaching and impressing the Bestirway of working to them.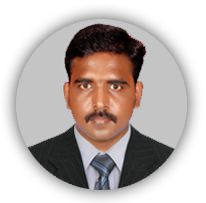 Justin Diraviam
Project Lead, Quality and Salesforce
With 10 years in Bestir and having excellent experience on SDLC across varied domains and technology, Justin has made Quality as his passion. He currently leads the Quality Assurance team of 5 resources who are involved in independent system testing and Quality consulting.
Justin was instrumental in setting up the Quality process at Bestir and played a key role in designing the current set of in house tools for Quality Management.
His other interests include preparing marketing material for Bestir using Photoshop, UI design and UX.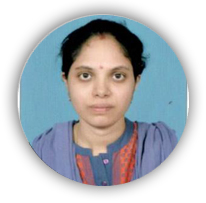 Sireesha
Project Lead, Cloud Team
With a passion for Project Management tools and Technologies, Sireesha comes with PMP background having managed large projects in the Telecom and Networking domains. Being a team oriented self starter she has the ability to ensure projects goals and business objectives are met.
Prior to becoming a Project Lead, Sireesha has diverse experience in delivering intranet/internet, client server and Cloud applications actively participating in architecture, requirement analysis, system design, and prototyping, implementation, leading development, and testing and maintenance teams.
Has the experience of planning & managing projects lasting from a few weeks to 12 months coupled with the ability to multi-task and deal with multiple projects in cross-functional environments with tight timescales and key milestones.
Our Team