What is Tableau?
Business Intelligence (BI) tools convert existing data into useful information for decision making.
The Tableau Business Intelligence tool is most simple, rich and user-friendly.
The features in Tableau are so powerful and easy to use that Gartner Inc, a global research and advisory firm, ranked Tableau as the most significant BI tool in the Magic Quadrant for Analytics and Business Intelligence Platforms[1] for six years.
This blog post shares some of the outstanding features of Tableau, and a brief about its competitors.
Connect from Anywhere
Tableau provides more than 40 data connectors that eliminate the burden of finding or building a data connector to retrieve data from your data source. Additionally, it supports custom scripts that can pull data into Tableau data extracts. It also provides Web Data Connector (WDC – a collection of APIs) to connect to data on the web.
Flexible
Tableau is flexible when it comes to data platforms. In other words, it allows data to reside on-premise, public Cloud, or private Cloud on Linux or on Windows. It also allows users to blend data from different sources while creating a complete view. Since Tableau is flexible, it mitigates the need for using complex joins to obtain the required data from different tables. In-memory data engine (Hyper) makes slicing and dicing of massive volumes data spontaneous and creates extracts. These extracts decrease the load on the databases, increase the performance, and support portability (packaged workbooks could be shared along with the data).
Once the data is connected, users can drag and drop the dimensions and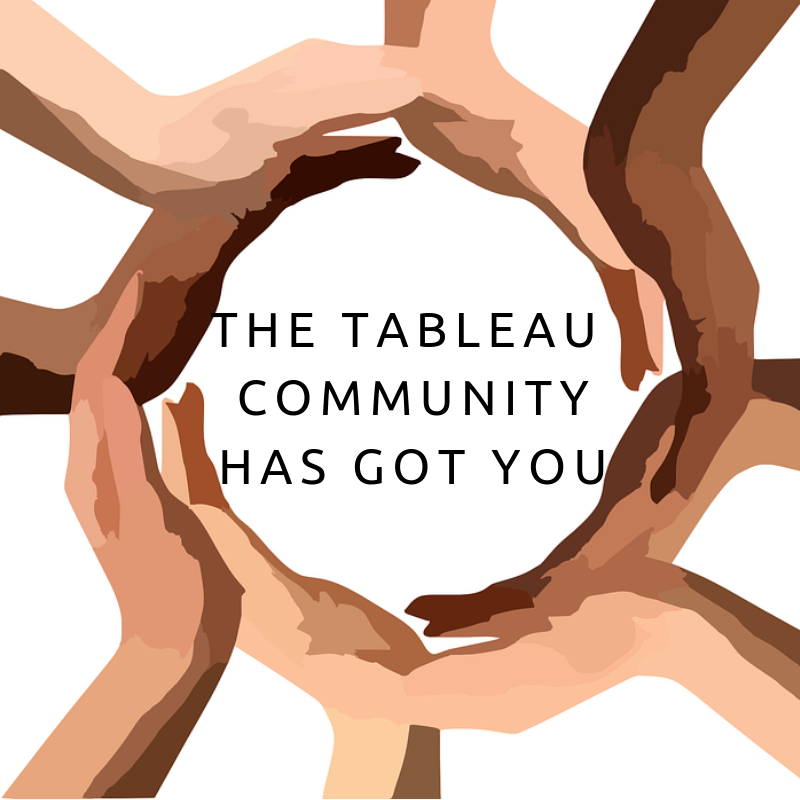 measures to create visualization instantaneously.
Tableau Community 
Tableau Community is an outstanding feature that boosts Tableau's popularity among users. With the help of the Tableau Community and online help, a beginner can build a complex chart such as Sankey Chart in no time.
How Tableau is a superior BI tool
Although there are many BI tools available in the market, Tableau ranks number one due to its powerful features. Power BI and QlikView closely follow Tableau.
Tableau in comparison to Power BI
One of the main advantages of Power BI is that it is an add-on developed for Excel. People with prior Excel experience would find it easy to adapt to Power BI.
However, with Tableau's data visualization, it provides a lot more advantages than Power BI.
Additionally, working dataset size is an important criterion to measure a tool. Power BI automatically creates a data set when connected to a file, or a live data source. This dataset contains credential information and a subset of data from the data source.
Now, Power BI restricts the size of this dataset to 1 GB [2]. Fortunately, Tableau has no restrictions on the size of datasets. However working with large, complicated data might take a longer time to interpret and render.  In such cases, Tableau offers guidelines to increase the performance here [3].
Tableau comparison to QlikView
QlikView is another close competitor to Tableau. Though QlikView has handy illustrations and charts, learning the language is a challenge. QlikView is great for preparing text tables with styles and formatting but weak in applying different types of visualization techniques, especially in map views.
On the other hand, Tableau creates different types of visualizations and fabulous map views. Furthermore, it has no limit on the data-set size it can handle as it connects to the data, unlike QlikView which uploads the data.
Overall, I am sure your doubts on what is Tableau and how it is superior are answered. Tableau certainly seems to be heading toward being the most significant BI tool.
If you want to learn more about Tableau and its features check out this blog for more information or contact us regarding Bestir's Tableau Services 
Reference
[1]  https://solutionsreview.com/business-intelligence/whats-changed-2018-gartner-magic-quadrant-for-analytics-and-business-intelligence-platforms
[2] https://docs.microsoft.com/en-us/power-bi/service-get-data
[3] https://onlinehelp.tableau.com/current/pro/desktop/en-us/help.htm#performance_tips.html