Why EFSS? 
According to Business Today, there has been a 73.8% rise in data theft last year in India. Twenty-nine large-scale incidents were reported in the country, with identity theft being the most common. As a result, Indian companies are on high alert. Many enterprises are ramping up their existing security protocols and taking careful measures to ensure data security. One of the most common methods adopted by businesses is local file servers. But off-late, hackers and other malicious digital entities have become smarter and more efficient at accessing important data. As a result, it's time for businesses to step up and shift to Enterprise File Sync and Share (EFSS) solutions. If you are using File Servers, the top 5 Reasons to switch to EFSS for data security are given below.  
1. Easy Sharing and Collaboration
There are over 51 million small and medium businesses (SMBs) in India, and they are growing at a rapid pace.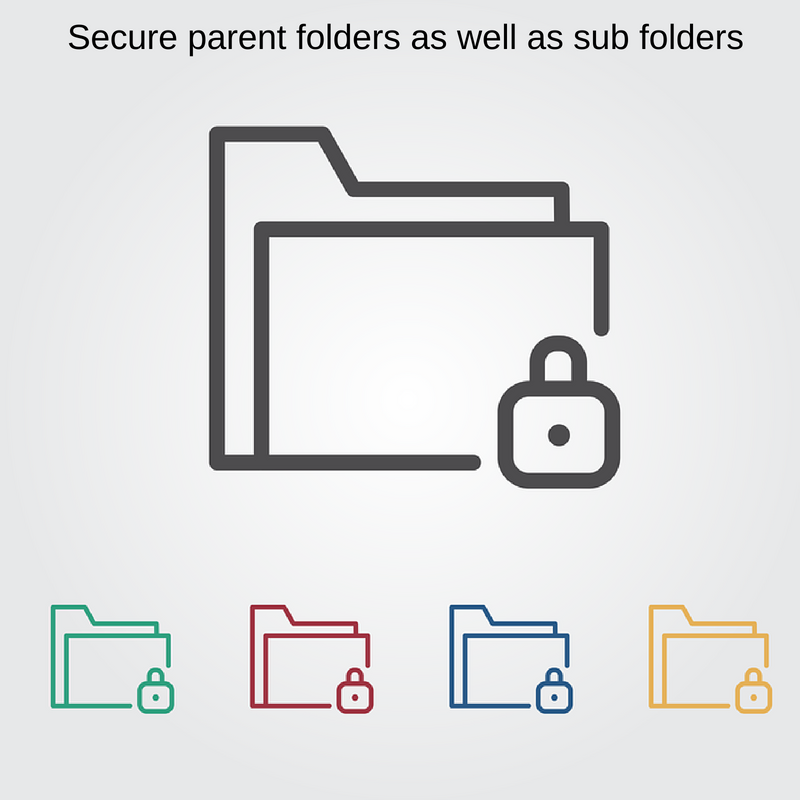 Unfortunately, most of them have thousands of files on local file servers. When a company uses local file servers, all the data becomes centralized, allowing for easier control as well as both off-site and on-premises backup. 
Users may assign permissions that enable certain user security groups to view the contents of specific folders while locking other users out of sections they should not have access to. This plays a big role in the process of safe collaboration with numerous users.
However, when Indian companies use local file servers, an IT team has to first create a fresh user account with RSA keys and permissions, even configure and connect to the VPN. The entire scenario becomes quite complex and chaotic.
However, a business that utilizes an Enterprise file sharing solution's features benefits greatly in such a situation. These features are incredibly accessible, backed by whole security groups, easy to learn, and controllable. Moreover, businesses enjoy simpler access to shared files present outside virtual private networks and internal networks when using EFSS.
2. Better Audit and Control
One of the biggest threats to the safety of a company is the use of unauthorized local file servers. EFSS activity prohibits or discourages such services. Enterprise File Sharing and Sync technology features simple UX that allows onboarding of new users within minutes. Moreover, they can access their data from the device of their choice.
However, maintaining the security and functionality of custom sharing solutions is never an easy process. Thanks to effective management resources and well-established APIs, these solutions allow IT to conserve precious time while implementing vital data governance policies for data security. The majority of cloud Enterprise-FSS providers have governance features, including user auditing and retention policies. Centralized log records, control, and management is also a bonus.
3. Hybrid Cloud
EFSS such as FileCloud also support hybrid cloud deployments that are currently in vogue among many Indian companies. Many businesses are still required to maintain on-premises hosting and storage for sensitive files and apps. In this case, decluttering all the systems and moving the larger part of those files to a solution helps to reduce the costs considerably, leaving the IT teams free to concentrate more on critical maintenance work.
Several organizations use the cloud for backup and redundancy while keeping files on-premise for compliance reasons. Such a hybrid cloud allows their employees to take advantage of the Enterprise-FSS while still conforming to regulations. Moreover, backing up the Enterprise-FSS instance allows for an extra layer of redundancy against service problems. This is irrespective of whether they stem from the Enterprise-FSS or ISP side of things.
4. Data Backups  
Currently, most of the data gets stored on the local hard drive. What's worse, the majority of small businesses in India do not create backup copies of their data regularly. Hence, when a hard drive failure occurs on any of the desktops or laptops, every bit of data on that system gets irretrievably lost. This includes spreadsheets, documents, pictures, and emails.
Companies rely on local file servers to eliminate hassles and avoid setting up enterprise solutions. However, Enterprise-FSS provides a lot more than just file sharing and collaboration. Not only does it offer collaboration tools, but also provides backup to enterprise documents.
5. Simple to Manage 
EFSS provides the right tools to manage user actions, device activities, security, and data loss prevention. Handling failovers, redundancy, scaling on-premises storage, and maintenance can cost businesses a lot of money. Nonetheless, a good Enterprise-FSS can reduce a considerable amount of risk at a manageable cost.  
In some cases, businesses have no choice but to comply with regulations that require companies to maintain records of what files have been shared, as well as who shared them at what time. Having a central system to audit and provide a complete overview of user activities will help companies with compliance.
Summary
Given the benefits EFSS offers over traditional local file servers, you will find it easy to justify migration to the same. Additionally, some of the solutions such as FileCloud offer significant cost advantages over others and can help you leverage existing investments in file servers, thus improving overall ROI on your IT spend.
Early Enterprise file sharing and sync adoption would build the solutions on-premises by setting by the required servers. Not only are these extremely secure, but they are also quite costly to obtain and maintain. It is because of these high costs that cloud-based solutions have become so popular. Cloud-based provide the same advantages at a lesser investment. 
Editor for BestiTech Software Services Ltd